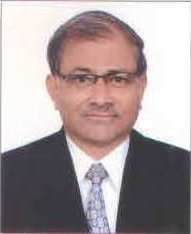 Greetings from NHB!
I am pleased to inform that I have taken over the charge of Managing Director, NHB on regular basis from 09.05.2013. I consider this assignment as one of the most challenging and having huge potential to impact and develop the horticulture sector which plays an ever increasing role in the well-being and income generation of people at large.
During my tenure as Joint Secretary in the Ministry of Agriculture, Government of India, I have been associated with the horticulture sector with the activities of marketing, post harvest management, infrastructure development including the cold chain and market intelligence activities. This would help me to realize and take forward the mandate of NHB, its schemes and evolve suitable strategies for horticulture development.
I would try to ensure that decisions are taken on time and I shall keep myself abreast of all crucial developments.
NHB has also been given the responsibility of appraising and recommending projects on cold chain by the Ministry of Food Processing Industries. We are gearing up to meet this challenge as well.
I have also asked the senior officers of NHB to suggest measures to improve the outcome of our programmes and activities and expedite decisions making both by simplifying procedures, and greater use of IT.
I welcome your suggestions to make the organization more responsive to our stakeholders.
With best wishes,
(Rajendra Kumar Tiwari)
Managing Director,
National Horticulture Board